SQ-1/HB-1 9V Adapter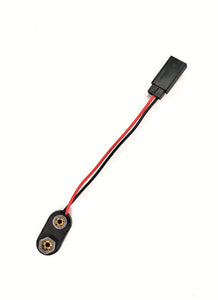 SQ-1/HB-1 9V Adapter allows you to power your SQ-1 or Drift-X Lighting Controller off a 9V Battery.
The SQ-1/HB-1 9V Adapter makes your SQ-1 or HB-1 Controller more useful than ever since it can easy be powered off a common household battery.  The SQ-1 is great as an RC Controller, but it's also great as a General Use LED Lighting Controller.
Easily upgrade your Scale Garage, Building, Prop, Diorama, or other Hobby & Craft Project with a Plug and Play SQ-1 setup.
---
Jump to Customize Build